9 July 2018
Prior to the teams' arrival at CSGO's premier spectacle in the LANXESS Arena, the ESL One Cologne group stages served up plenty of surprises and a healthy dose of drama.  As usual, it didn't fail to deliver on its billing. The 2018 playoffs were another superb entry into its illustrious history.
Quarter-finals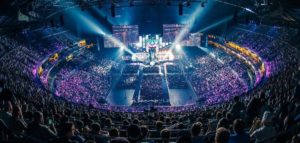 Natus Vincere 2-0 Fnatic
The Ukrainians of Na'Vi were not really troubled in this series. With s1mple, electronic and flamie all putting up strong individual performances, the result was never in doubt. The recently shuffled Fnatic lineup put in a valiant effort, but it wasn't near enough.
16-12 on Overpass and 16-10 on Train confirmed Na'Vi's Semi-Final spot.
BIG 2-0 G2 Esports
The clash of two teams nobody expected to make it out of groups. For fans of tactical Counter-Strike, this series had a lot to look forward to.
It started off with a thrilling overtime victory for BIG on Cache, 19-17. Gob b's team managed to edge out Ex6TenZ's through a superior CT-side in overtime. Dust II however had an entirely different complexion, with all of Smooya, tabseN and nex for BIG putting on monster performances to completely steamroll the French side 16-1 and extend their tournament life.
Semi-Finals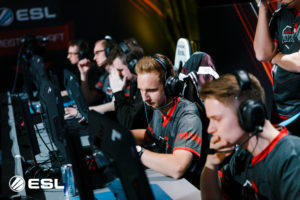 Astralis 1-2 Natus Vincere
The world's number one team looked a lock for the final. No analyst predicted a Na'Vi victory, despite s1mple's incendiary individual performances.
The tactically astute and teamplay-centric Astralis surely had this one in the bag. However, Na'Vi in game leader Danylo "Zeus" Teslenko and his cohorts clearly had other ideas.
Overpass was extremely closely-contested, with it finally going 13-16 to Na'Vi after what many considered a suicidal map pick by the Ukrainians.
Nuke was an entirely different affair as Astralis destroyed them 16-6.
Then, for the first time since 2014, Zeus got over 30 kills in regular time to help push his team over the edge on Inferno. This time around s1mple had help from electronic and his in game leader. Na'Vi overcame Astralis and shocked the CS:GO world with their 13-16 victory to book their place in the final.
Read the full article here.